Outdoor Playground Simulation Dinosaurs
Product Details
Supplying you with unique CE certification outdoor playground simulation dinosaurs products, we are here waiting for your contact.
Quick Details

Place of Origin: Guangdong, China (Mainland)

Brand Name: H.T. ROBOT

Model Number: FLDC-A30025

Type: Artificial Dinosaur

Size: 3m*1.0m*1.45m or customized

Color: customized

Frequency: 50/60 Hz

Control Box: Modular control system

Motor: Brushless motor

Skin: Waterproof, Sunproof

Surface Treatment: Soft and Smooth

Warranty/after service: 2 years
Packaging & Delivery

Packaging Details:
Packaging Detail: Professional air bubble film or plywood case.
Delivery Detail: 30 days or depend on the order confirmation
Delivery Detail:
Prepay the payment 50% deposit, full payment before picking up.
Specifications
2014 High quality robot dinosaur for Protoceratops for sale
1.Animatronic dinosaur is high lifelike
2.Market: Euro
2014 High quality robot dinosaur for Protoceratops for sale
Product Description:



1.Life Size: 3m*1.0m*1.45m

2.Custom any size.

Material

Anti-rust steel frame + High elastic sponge + Non-poisonous silicon rubber

Movement

Standard:

1.Mouth open and close with synchronized roaring sound,

2.Blink,

3.Head moving up and down, left to right,

4.Stomach breathing,

5.Neck turning,

6.Tail moving,

7.Forepaws moving (Bipedal).

Power

110/220V, 50/60HZ

Control Mode

1.Coin operated,

2.Infrared sensor,

3.Swiping card,

4.Remote control,

5.Initiate Button,

Sounds

1.Corresponding alive sound,

2.Custom other sound.

Application

Theme park, amusement park, dinosaur park, restaurant, business activities, real estate opening ceremony, dinosaur museum, dinosaur playground, shopping malls, educational equipment, festival exhibition, museum exhibits , playground equipment, theme park, amusement park, city plaza, landscape decoration, etc.

Service

Manufacture, transportation assistance, installation, maintenance training, 2 years maintenance, design, etc.

Durability

1.Temperature: adapt to a temperature of -20° C to 40 ° C.

2.Weather: resist rain, sunspot, snow, storm, etc extreme weather.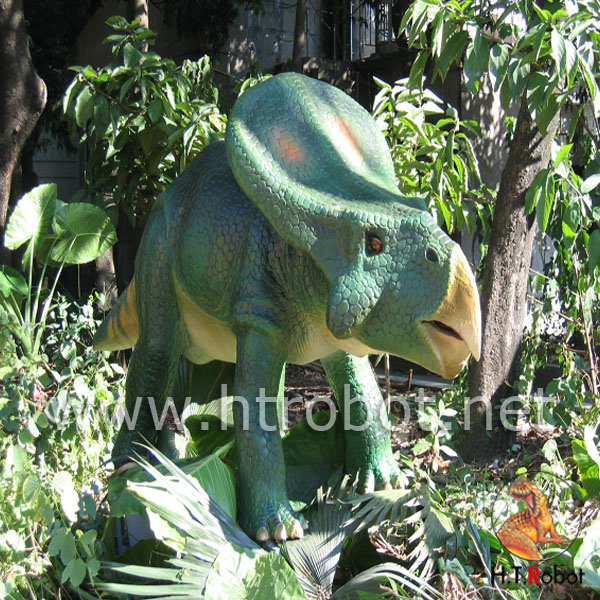 Workflow:
Material and Accessories:

Packaging & Shipping:

Our services:

Feedback