Artificial Robotic Dinosaur Customized
Product Details
Supplying you with unique CE certification artificial robotic dinosaur customized products, we are here waiting for your contact.
Quick Details

Place of Origin: Guangdong, China (Mainland)

Brand Name: htrobot

Model Number: htrobot-01

Type: Artificial Dinosaur

Size: Customized Size

Technics: pure handmade
Packaging & Delivery

| | |
| --- | --- |
| Delivery Detail: | Shipped in 30 days after payment |
(1) Size: customized
Type of animatronics: all electric on servo-motors or pneumatic (requires compressed air).
Skin: high quality silicone suitable for indoor/outdoor installation
(2) Movements: mouth open and close synchronize with sound, neck to head moving left to right up and down, stomach breathing, tail swaying, eye blinking.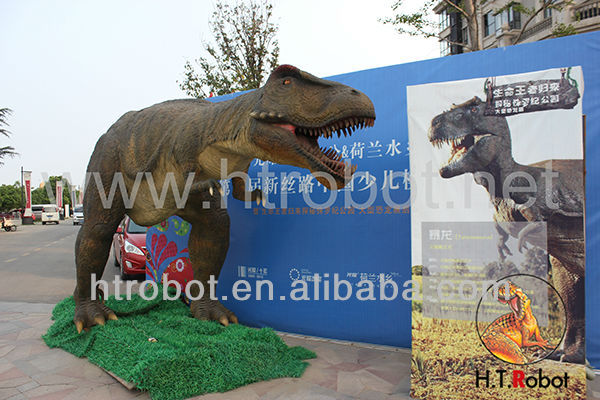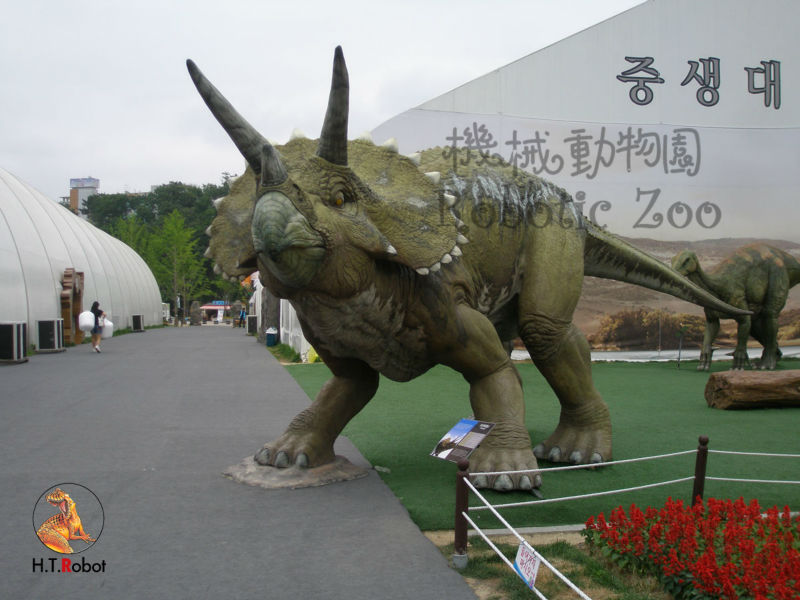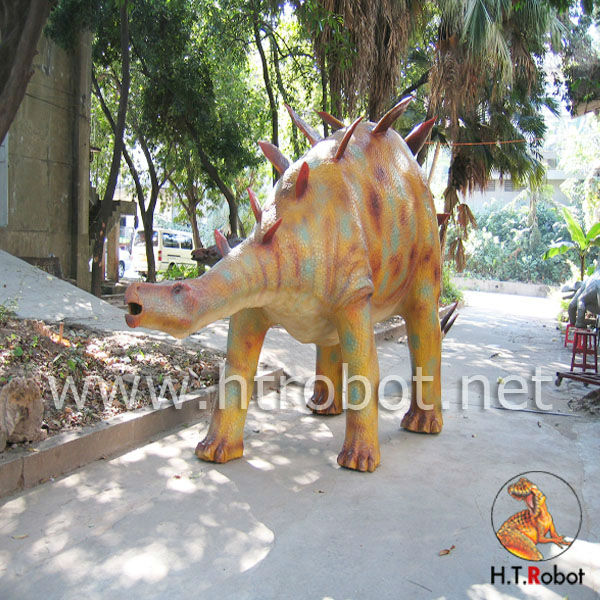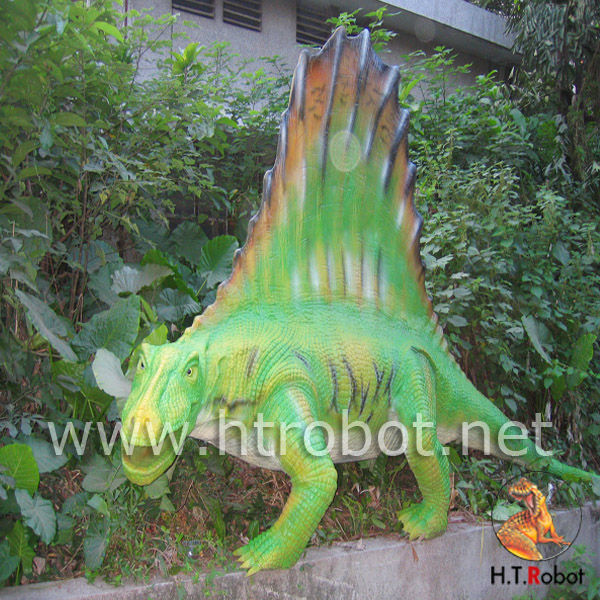 USAGE
1.Amusement park,Dinosaur park,Zoo,Theme park,
2.Geological park,Aqua park,Safari,Botanical park,garden
3.Science and technology museum,
4.Kindergarten ,Schools, Educational equipment,
5.Outdoor or Indoor playground equipment
6.Shopping mall,square,Sales promotion decoration,
7.Opening ceremony ,City plaza,Festival exhibition,
8.Landscape decor,Attraction decor,Scene decor, Grassland decor
MATERIALS
Fiberglass (non-movement)
Motor (with movements)
Product Description

It is said that Rhubarb Hoffman's design Rubber Duck was inspired by the story of duck fleet. In 1992, a cargo ship sailed from China to Tacoma port when acrossing the Pacific, encountered a strong storm, and the container was broken, 29000 bath toy fell into the sea. A mass of yellow ducks, blue sea turtles and green frogs floated to the ocean, forming a duck fleet, then go with the flow, traveled from China to the United States and the British coast.
Nowdays the Rubber Duck wouldn't go with the flow,dure to the electric motor. Children could drive them in the water freely, with the inflatable tube, there is no necessary to worry about bumping each other.
If you are interested in our products, please contact us.
Hot Tags: artificial robotic dinosaur customized manufacturers, suppliers, CE certification, fashion, products
Feedback